Tour through our dental practice
Welcome to our dental practice in the Obermünsterstraße in the heart of Regensburg's old town.
Photos and other impressions:
Reception:
Our employees at reception take care of your well-being every day from 8:00 a.m. and take care of all matters relating to your treatment, which is individually tailored to you.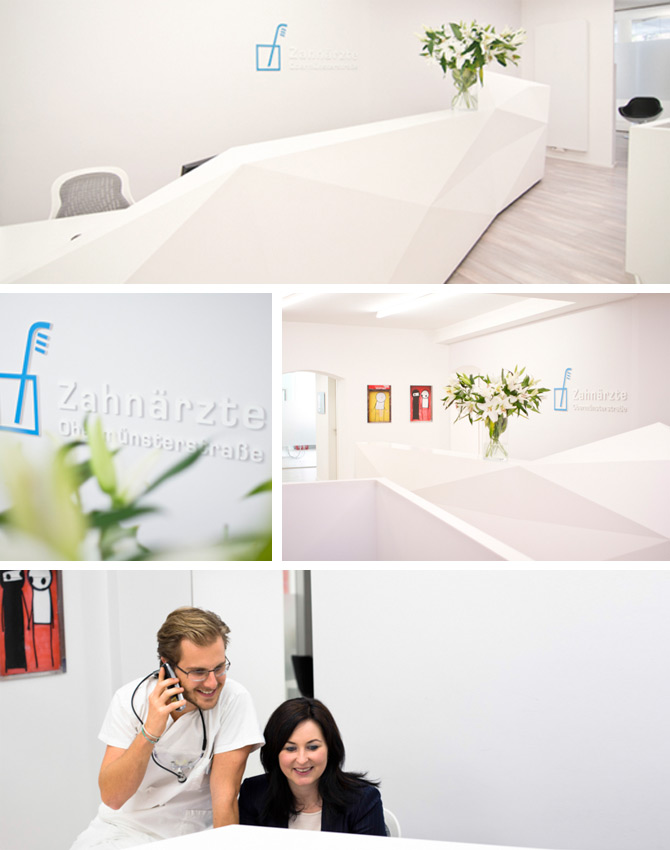 Waiting area:
Enjoy the lounge-style of our waiting room, designed to keep you comfortable. Although waiting is never an issue, we offer complimentary cold drinks for all our patients. News and an extensive list of all our services can be found on a large plasma screen on the wall.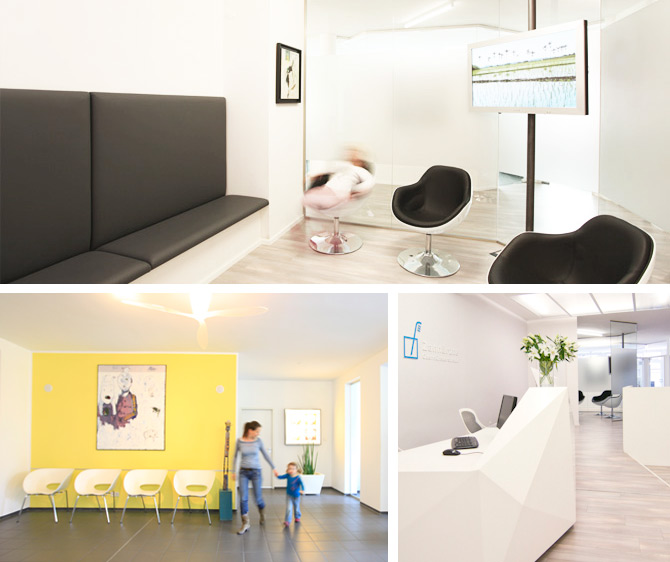 Treatment room:
We strive to provide a friendly and pleasant atmosphere in our practice. For your comfort, all our treatment rooms are equipped with the latest technology.
The practice has nine treatment rooms and one surgery room. All of them are equipped with the latest technology. Some of them have a direct view of the towers of Regensburg Cathedral or a beautiful backyard in Regensburg's old town. In addition, all treatment rooms are equipped with multimedia. We use intraoral cameras to show you images of your teeth on a monitor and explain the treatment process to you in detail.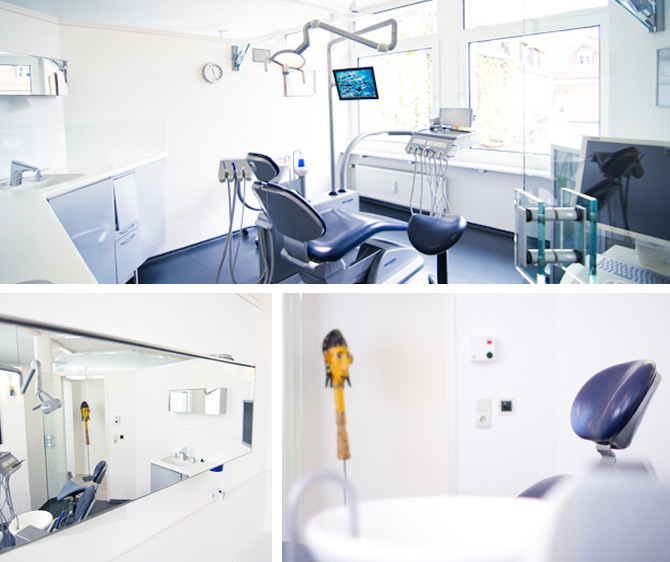 Prophylaxis department:
There is an independent prophylaxis department in our practice. Our highly trained and professional prophylaxis assistants (ZMF) will take care of your well-being during the professional dental cleaning, advise you on all questions regarding oral hygiene and give you valuable tips on how to successfully take care of your teeth at home.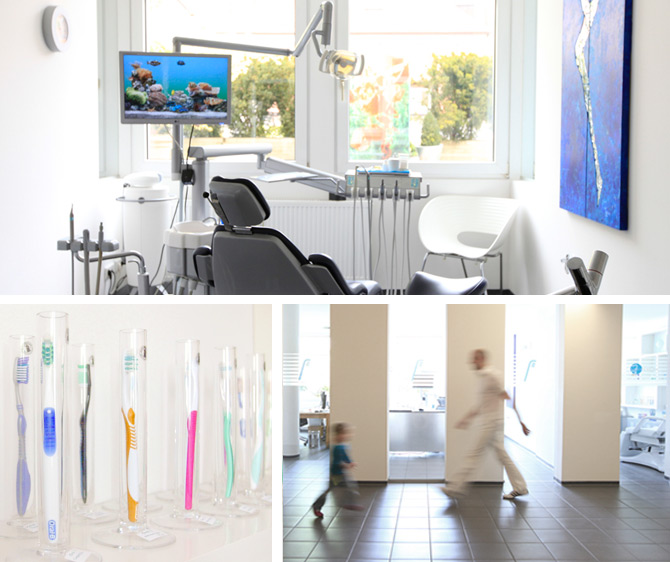 Dental laboratory:
Our practice has an integrated dental laboratory where we produce aesthetical dentures of high quality for you. Since our laboratory connects to the practice rooms, the colour selection, for example, can be made directly on-site, which reduces waiting time and additional visits.